A new international trailer and poster have come online for The Water Diviner, Russell Crowe's directorial film debut in which he also stars.
The film is set four years after the devastating battle of Gallipoli in Turkey during World War I. Australian farmer Connor (Crowe) travels to Istanbul to discover the fate of his sons, reported missing in action, where he forges a relationship with the beautiful Turkish woman (Olga Kurylenko) who owns the hotel in which he stays. Holding on to hope, and with the help of a Turkish officer, Connor embarks on a journey across the country to find the truth about the fate of his sons.
Jai Courtney, Yilmaz Erdogan, Cem Yilmaz, Steve Bastoni, Isabel Lucas, Ryan Corr, Dan Wyllie, Damon Herriman, Jacqueline McKenzie, Michael Dorman, Megan Gale and Dylan Georgiades co-star.
The Weinstein Company acquired The Water Diviner at the Cannes Film Festival this past May, but have yet to set a US release date.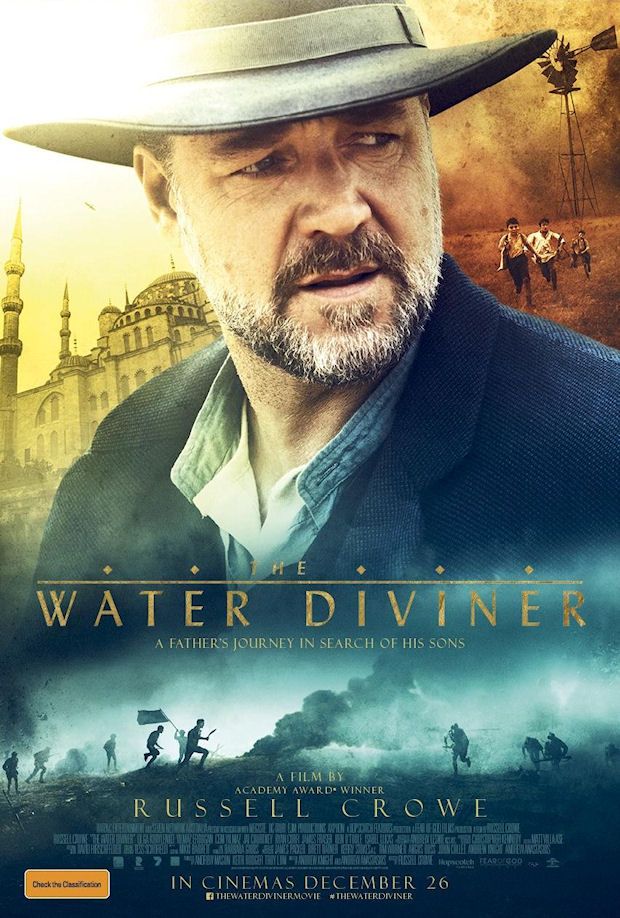 Source: Entertainment One, Universal Pictures