Writer/director Robert Rodriguez revealed (via Twitter) that Lady Gaga is part of the cast of his upcoming action flick MACHETE KILLS, where she plays a character named La Chameleón. Along with the tweet he including Gaga's character poster for the film. Check it below.
Rodriguez's Tweet:
I just finished working with @LadyGaga on @MacheteKills, she kicked SO MUCH ASS! Holy Smokes. Blown away!
The sequel finds star Danny Trejo, a ex-federale recruited by the U.S. government to battle his way through Mexico in order to take down an arms dealer ( Mel Gibson) who looks to launch a deadly missile.
The film also stars Amber Heard, Michelle Rodriguez, Sofía Vergara, Charlie Sheen, Tom Savini, Alexa Vega and Zoe Saldana. A release date has not yet been confirmed.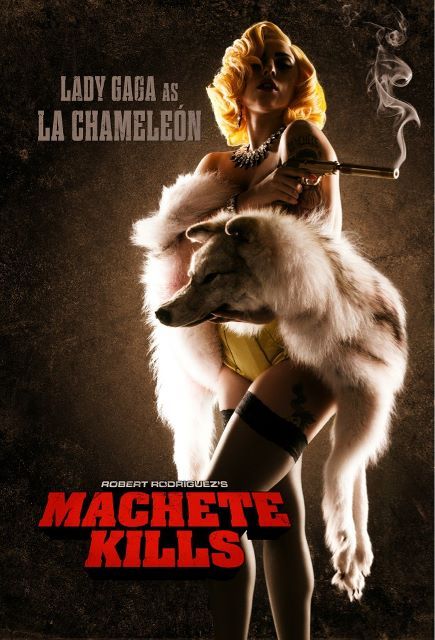 Source: Twitter