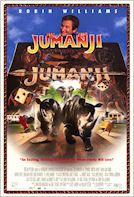 While speaking to
THR
, Columbia Pictures President, Doug Belgrad discussed some upcoming projects slated for the studio.
When asked if Marc Webb would be returning to direct a sequel to THE AMAZING SPIDER-MAN, Belgrad said there may be some complications. "We'd really like him back, but there are obstacles. He has an obligation to Fox. [Webb owes Fox a post-(500) Days of Summer film.]"
The trade touched on the growing popularity of Channing Tatum and asked the studio exec if there would be another 21 JUMP STREET in our future. "Yes, we plan to start shooting next fall. There are very few actors -- I'm going to quote Amy [Pascal] -- who can do romance, action and comedy. We're in business with two of them, Channing Tatum and Will Smith," Belgrad said.
In regards to a MEN IN BLACK 3 sequel, the trade pointed out the film has made more than $600 million worldwide and asked if that was enough to warrant a fourth installment, Belgrad said: "We're very pleased with the financial performance of Men in Black 3, and we believe it is an ongoing franchise. We're going to do [another one], but we don't have clarity yet on how it should be done."
One bit of info offered up during the interview was the mention of rebooting 1995's Jumanji, which starred Robin Williams, Bonnie Hunt, Kirsten Dunst and Bradley Pierce. THR asked Belgrad if there were areas in their upcoming line-up that both he and his bosses, Amy Pascal and Michael Lynton would like to strengthen, to which Belgrad replied "Michael has created a bit of a mandate to do more in the family space. It involves animation [which Belgrad doesn't oversee], hybrid and live action. Michael's impact on the studio is great; he helped reel in The Smurfs property. We're going to try and reimagine Jumanji and update it for the present."
Source: The Hollywood Reporter