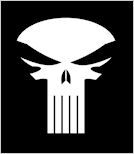 While at Comic-Con 2012 Thomas Jane and his RAW Studios panel unveiled to a small crowd a new
PUNISHER
short film titled "Dirty Laundry." The short was directed by Phil Joanou with a script from Chad St. John and produced by Adi Shankar. That video has now made it's way online.
Jane left this quote in the YouTube video description:
"I wanted to make a fan film for a character I've always loved and believed in - a love letter to Frank Castle & his fans. It was an incredible experience with everyone on the project throwing in their time just for the fun of it. It's been a blast to be a part of from start to finish -- we hope the friends of Frank enjoy watching it as much as we did making it."
Source: YouTube