Open Road Films and FilmDistrict have provided us with two new images from first time director Dan Bradley's remake of
RED DAWN
. Check them out below.
The 1984 original, starred Patrick Swayze, Charlie Sheen, Lea Thompson, Jennifer Gray and C. Thomas Howell battling a Russian invasion. In this go-around we'll see Chris Hemsworth, Josh Peck, Josh Hutcherson, Adrianne Palicki, Isabel Lucas and Connor Cruise, reportedly defending their hometown from North Koreans.
Here's the official synopsis for the November 21st release:
In "Red Dawn," an American city awakens to the surreal sight of foreign paratroopers dropping from the sky – shockingly, the U.S. has been invaded and their hometown is the initial target. Quickly and without warning, the citizens find themselves prisoners and their town under enemy occupation. Determined to fight back, a group of young patriots seek refuge in the surrounding woods, training and reorganizing themselves into a guerilla group of fighters. Taking inspiration from their high school mascot, they call themselves the Wolverines, banding together to protect one another, liberate their town from its captors, and take back their freedom.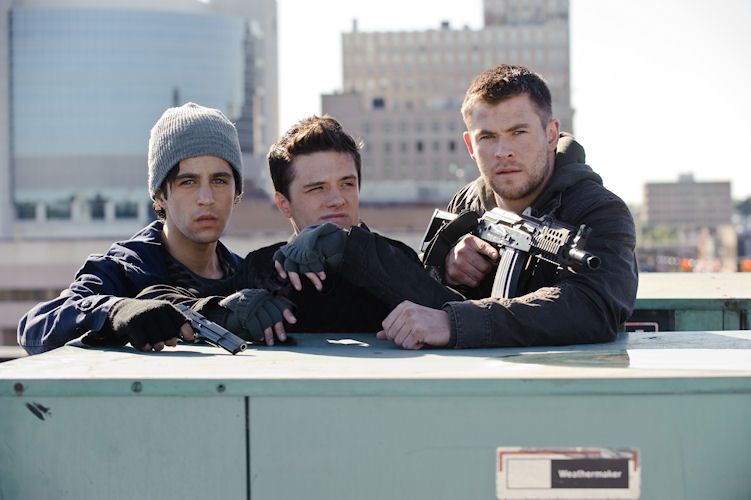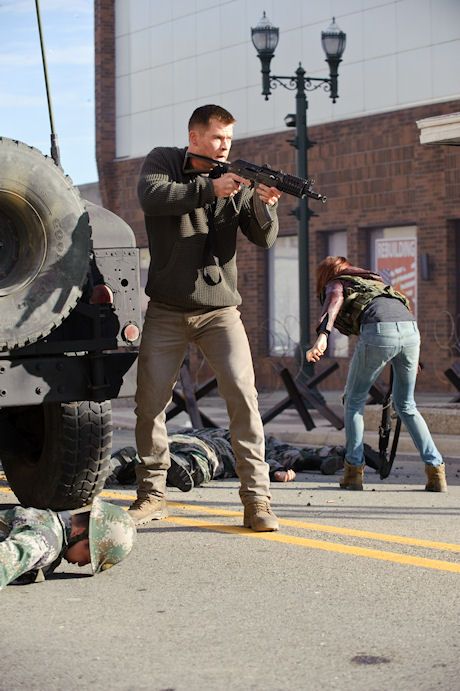 Source: Open Road Films, FilmDistrict