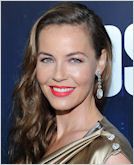 Director Lars von Trier has cast Jamie Bell (
Billy Elliot
) and Danish star Connie Nielsen (
Perfect Sense
) in his upcoming erotic drama,
NYMPHOMANIAC
, says
The Hollywood Reporter
.
The pair join a previously announced cast that includes, Charlotte Gainsbourg, Shia LaBeouf and Stellan Skarsgard. Nicole Kidman and Willem Dafoe also have been linked to NYMPHOMANIAC, but the producers could not confirm whether they would have roles in the film.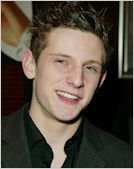 According to THR,
"Gainsbourg will star as Joe, a self-diagnosed nymphomaniac. Skarsgard will play Seligman, an old, charming bachelor who finds Joe beaten up in an alley. He takes her home to care for her, and Joe recounts to him the story of her erotic life, from birth to the age of 50."
The film will reportedly be split into two parts, with von Trier shooting a softer and more explicit version.
Source: The Hollywood Reporter