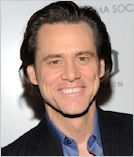 At this point it's far from a sure thing, but
Deadline
is reporting that Jim Carrey is being pursued by Universal Pictures to play a key supporting role in the Jeff Wadlow directed
KICK-ASS 2
.
"The character is called The Colonel, and he helps galvanize the team of misfit super heroes assembled to fight evil," according to the site.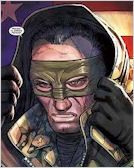 Those familiar with the Mark Millar and John Romita, Jr. comic may suspect "The Colonel," is Colonel Stars, who in the Kick-Ass comics is Sal Bertolinni, a former mob soldier and founding member of the Justice Forever team, who eventually meets his demise at the hands of Red Mist.
Should Carrey board the project, he would join original cast members Aaron Johnson, Chloe Grace Moretz, Christopher Mintz-Plasse and Nicolas Cage, as well as the more recently announced John Leguizamo, Donald Faison, Robert Emms, Yancy Butler and Morris Chestnut.
Source: Deadline