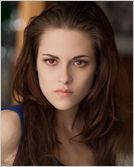 Summit Entertainment has provided with eight new photos from
THE TWILIGHT SEGA: BREAKING DAWN - PART 2
, and you can check them out below.
An official synopsis for the film has yet to be released, but here's what we do know so far -- After the birth of Renesmee, the Cullens gather other vampire clans in order to protect the child from a false allegation that puts the family in front of the Volturi.
The film as usual has a large cast including Kristen Stewart, Robert Pattinson, Taylor Lautner, Jackson Rathbone, Ashley Greene, Anna Kendrick, Nikki Reed, Kellan Lutz, Peter Facinelli, Elizabeth Reaser, Billy Burke and Maggie Grace to name a few.
If you haven't seen all the images we have so far, you can visit the films preview here.