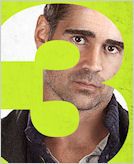 A new Red Band trailer for
CBS Films
'
SEVEN PSYCHOPATHS
has come online, and you can check it out below.
The R-rated comedy, stars Colin Farrell, Woody Harrelson, Sam Rockwell, Christopher Walken, Olga Kurylenko, Tom Waits and Abbie Cornish.
In limited theaters October 12, SEVEN PSYCHOPATHS follows a struggling screenwriter who inadvertently becomes entangled in the Los Angeles criminal underworld after his oddball friends kidnap a gangster's beloved Shih Tzu.
Source:CBS Films, YouTube