With filming underway on
KICK-ASS 2
in Toronto, a new set video has surfaced online giving us a look at Jim Carrey in character as Colonel Stars along with Night Bitch played by Lindy Booth and Robert Emms as Insect Man.
In addition, the films director, Jeff Wadlow tweeted a pic featuring Donald Faison as Doctor Gravity, which you can see below the video.
KICK-ASS 2 is slated for a June 28, 2013 release.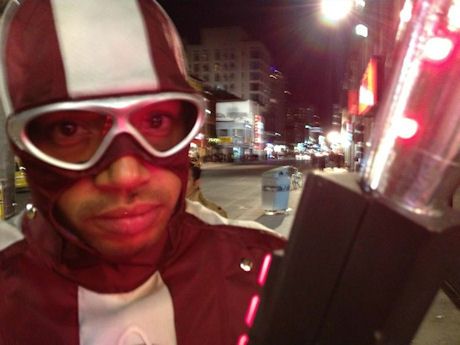 Source: Mr. Will Wong, Jeff Wadlow