Dimension Films has released the first photo from their upcoming
SCARY MOVIE 5
. As you can see below the still features Lindsay Lohan and Charlie Sheen in bed together. Is it me or, does this look like a scene from "Two and Half Men"?
In theaters April 19, 2013, the film also stars Ashley Tisdale, Erica Ash, Terry Crews, Heather Locklear, Molly Shannon and Kate Walsh. Malcolm Lee is directing from a script he co-wrote with David Zucker.
Plot details for the film have yet to be announced.
Click image for a slightly larger view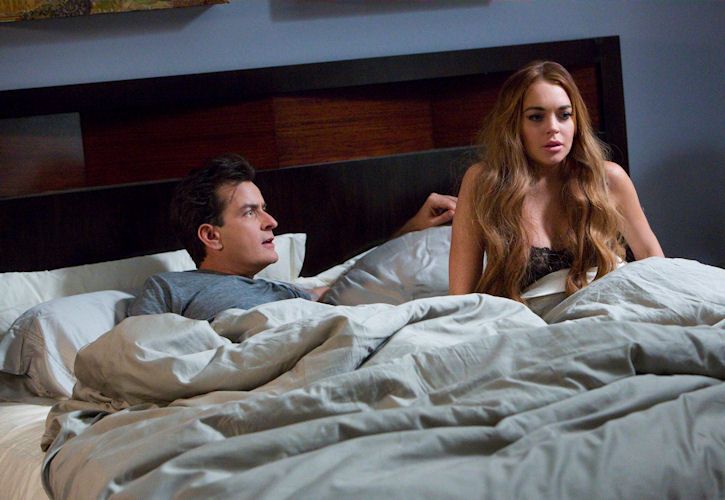 Source: Dimension Films