Paramount Pictures has provided us with a new poster for the Tommy Wirkola directed
HANSEL & GRETEL: WITCH HUNTERS
, starring Jeremy Renner, Gemma Arterton, Famke Janssen, Peter Stormare, Zoe Bell and Thomas Mann. Check it out below!
In related news, the films release date has been pushed back to January 25, 2013 from the previous date of January 11, 2013.
15 years after their traumatic gingerbread-house incident, siblings Hansel and Gretel have become a formidable team of bounty hunters who track and kill witches all over the world.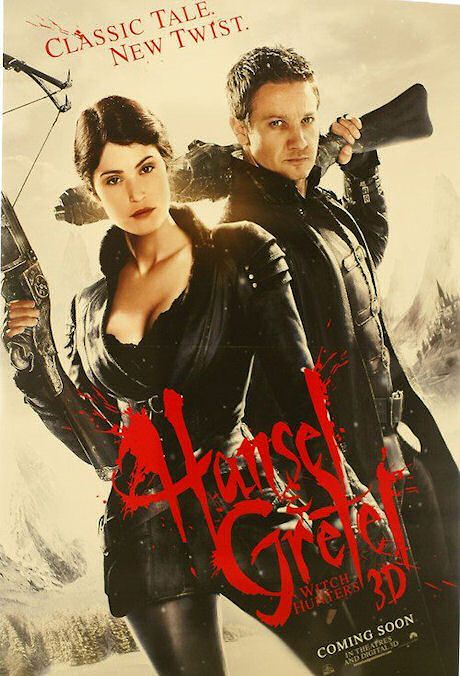 Source: Universal Pictures